Asaph Simmonds (1870~1949)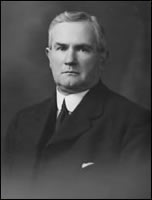 Asaph Simmonds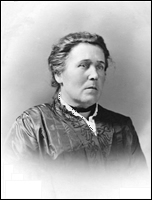 Edith Ellen Parish
Asaph Simmonds, the son of Abraham Simmonds and Caroline Bugg was born in 1870 in Rougham Suffolk. He was christened in Rougham on the 15th January 1870.
He married Edith Ellen Parish (the daughter of Robert Parish and Ellen Parish) on the 22nd September 1898 in Rougham.
According to the 1901 census he was then working as a Domestic Coachman in Rougham. Between 1902 and 1906 they moved to Areley Kings, Stourport where he worked as a Domestic Coachman for Edward Alfred Broome at Areley Court in Areley Kings. The 1911 census shows that he was living in one of the cottages known as "The Firs" which was part of the Areley Court estste.
Edward Broome died in 1922 and the house, adjoining land and cottages were sold by auction in 1923. Unfortunately the house was destroyed by fire in the late 1930's and remained derelict until it was demolished in the 1980's, however the gate house still remains as a private residence on the main road.
By 1929 Asaph had become a Market Gardener (this is his occupation entered on Pelham Robert Simmonds marriage certificate) using land close to the house 'Hazeldean' on Areley Common. The land is still in use today as allotments.
Family members interviewed in 2006 recall Asaph as being badly crippled and walking with the aid of walking sticks.
Asaph died on the 5th October 1949 aged 79 years and Edith Ellen Simmonds died on the 10th October 1960 aged 86 years. They were both buried in the parish church of St. Bartholomew, Areley Kings however there was no headstone at this time. The current headstone was put there by his grandson, David Brian Simmonds, following the death of his mother Ada Simmonds in 1997.