Sidney George Gosling (1891~1977)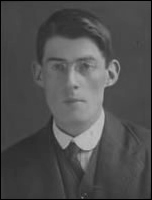 Sidney George Gosling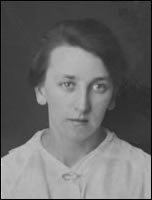 Elizabeth Amelia Jones
Sidney George Gosling, the son of George Morgan Gosling and Clara Matilda, was born on the 16th February 1891 in Wookey Hole, Wells, Somerset. (Twin brother of William Arthur)
Elizabeth Amelia Jones (known as "Bessie"), the daughter of Charles Jones and Elizabeth Alsop, was born on 8th November 1889 in Bristol, Gloustershire.
Sidney married Elizabeth Jones in 1917 in Bristol.
Soon after they married they moved to Walsall (47 Pargeter Street) where Sidney worked as a printer at the Walsall Lithographic Company from 1917-1956 when he retired as embosing and punching overseer.
---
Walsall Lithographic Company - Patent 506076

This Walsall Lithographic Company was founded in 1894 in Vicarage Place, Walsall and later moved to larger premises in Midland Road. It produced printed advertising and packaging material for many well known brands. In 1939 the company was granted a patent (506076), credited to Sidney, regarding the production of composite labels incorporating metal foil. The invention involved the use of a layer of gutta-percha between the metal foil and the cardboard preventing corrosion. Sidney was awarded a 2.5% commission on sales of these products.
---
Elizabeth died on the 28th January 1975 and Sidney died on 3rd January 1977 both in Walsall, West Midlands. They are both buried at Ryecroft Cemetery, Walsall in the same grave as their son, Robert Stanley, who only lived for a few months.