William Arthur Gosling (1891~1948)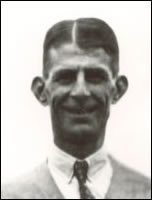 William Arthur Gosling
William Arthur Gosling, the son of George Morgan Gosling and Clara Matilda, was born in 1891 in Wookey Hole, Somerset. (Twin brother of Sidney George). He was a carpenter and one of his jobs was the building of cattle pens on board ships.
William married Ida Margaretta Hicks, (b1896) the daughter of Herbert and Kate Hicks from Pontypridd, in 1925 and they lived in the Sea Mills district of Bristol.
William Arthur Gosling died of Leukemia in 1948 in Bristol aged 57.
---
Information Required: William Arthur Gosling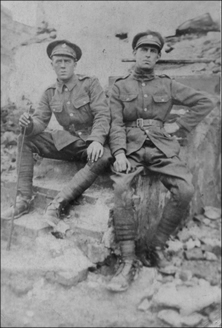 The photo opposite is of William Arthur Gosling (shown on the right) and was taken in Corsica during the First World War. We would welcome any information about William Arthur Gosling , born in 1891 in Wookey Hole, Somerset, or any information regarding his time in Corsica, please use the Contact Form.